NCCTM Regional Math Contest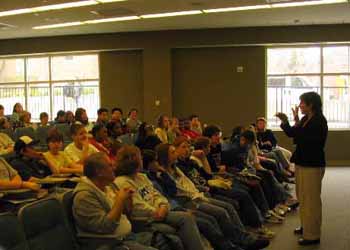 We will be hosting both Level 1 and Comprehensive Exams of the NCCTM Math Contest.
Registration is now open for the 2020 Regional Math Contest to be held at Appalachian State University in Boone.
Contest Date: Wednesday, March 18, 2020
Registration Deadline: Friday, February 28, 2020

Registration will not be finalized until payment is received.
Need an invoice for registration fees or have other questions about registration? Email or call Amber Mellon at mellonac@appstate.edu (828-262-2354).
Other questions? Email John Sevier at sevierjn@appstate.edu.
Level 1 Registration Form
LEVEL ONE Registration Form
Comprehensive Registration Form
COMPREHENSIVE Registration Form
NOTE: The Comprehensive Student Identification Form is REQUIRED of all "Comprehensive" students.
Comprehensive Identification Form
COMPREHENSIVE Indentification Form
NOTE: All students and teachers MUST bring a copy of the "Photo/Video/Sound Release Form". Please click on the "Photo Release Form" below.
Practice Exams
2017 Level 1 Practice test and answers [pdf]
2014 Level 1 Test [pdf]