NC Regional Math Contest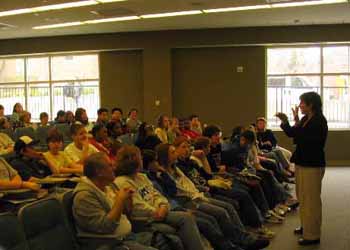 Contest Date: Thursday, March 21, 2019
Registration Deadline: Thursday, March 7, 2019
We will be hosting Level 1 and Comprehensive levels of the NCCTM Math Contest. Registration will open soon and if you have any questions prior to registration opening, please email John Sevier directly at sevierjn@appstate.edu.
Level 1 Registration Form
LEVEL ONE Registration Form
Comprehensive Registration Form
COMPREHENSIVE Registration Form
NOTE: The Comprehensive Student Identification Form is REQUIRED of all "Comprehensive" students.
Comprehensive Identification Form
COMPREHENSIVE Indentification Form
NOTE: All students and teachers MUST bring a copy of the "Photo/Video/Sound Release Form". Please click on the "Photo Release Form" below.
Level 1
2017 Level 1 Practice test and answers [pdf]
2014 Level 1 Test [pdf]
Contact
John Sevier (sevierjn@appstate.edu) 828-262-2382